Inspired by the magical world of Ghibli animations, Asian pop culture and real life, Celia is a young girl who has the unique ability of flying with her hair. 
Twintails (or 'pig tails') have always been a symbol of innocence and playfulness and are largely worn by children. Unlike most twintails, Celia's are special because they carry a unique superpower - they give her the ability to fly.
Celia has a pet goose who she likes to take on adventures. She is mischievous and likes to play harmless pranks on the people that live in her town. Moodboard for Cecilia is shown below: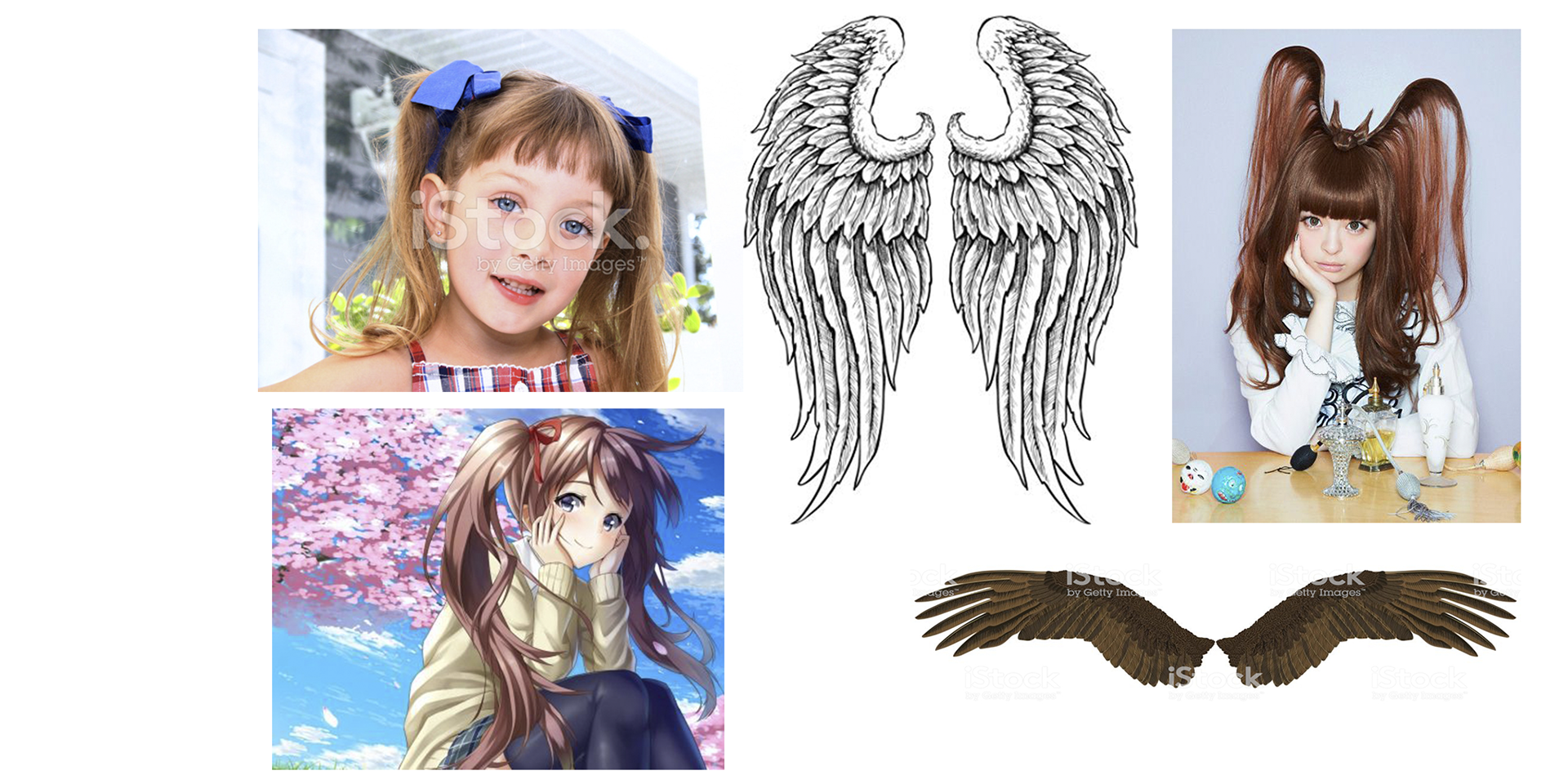 Brainstorming for Cecilia, below: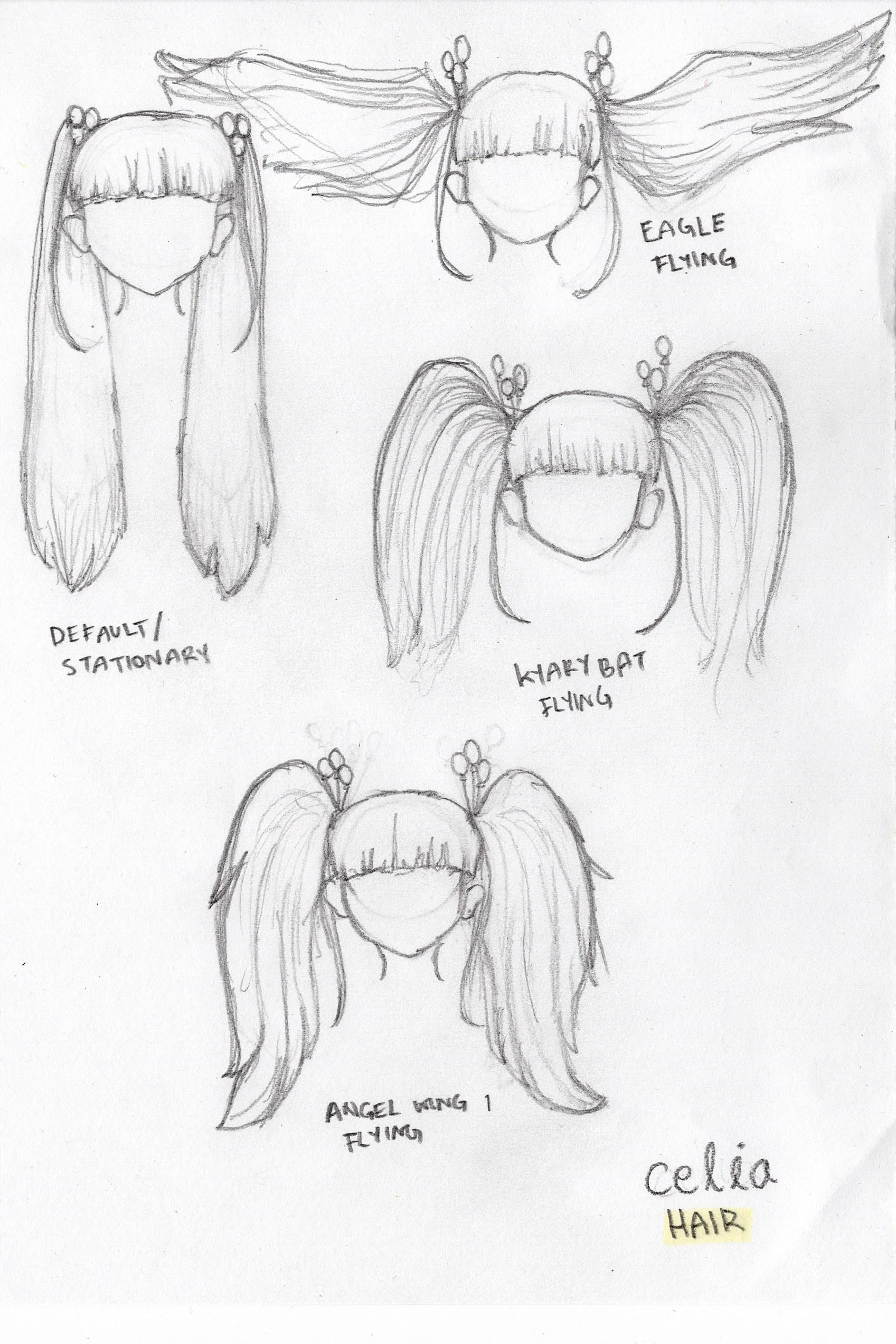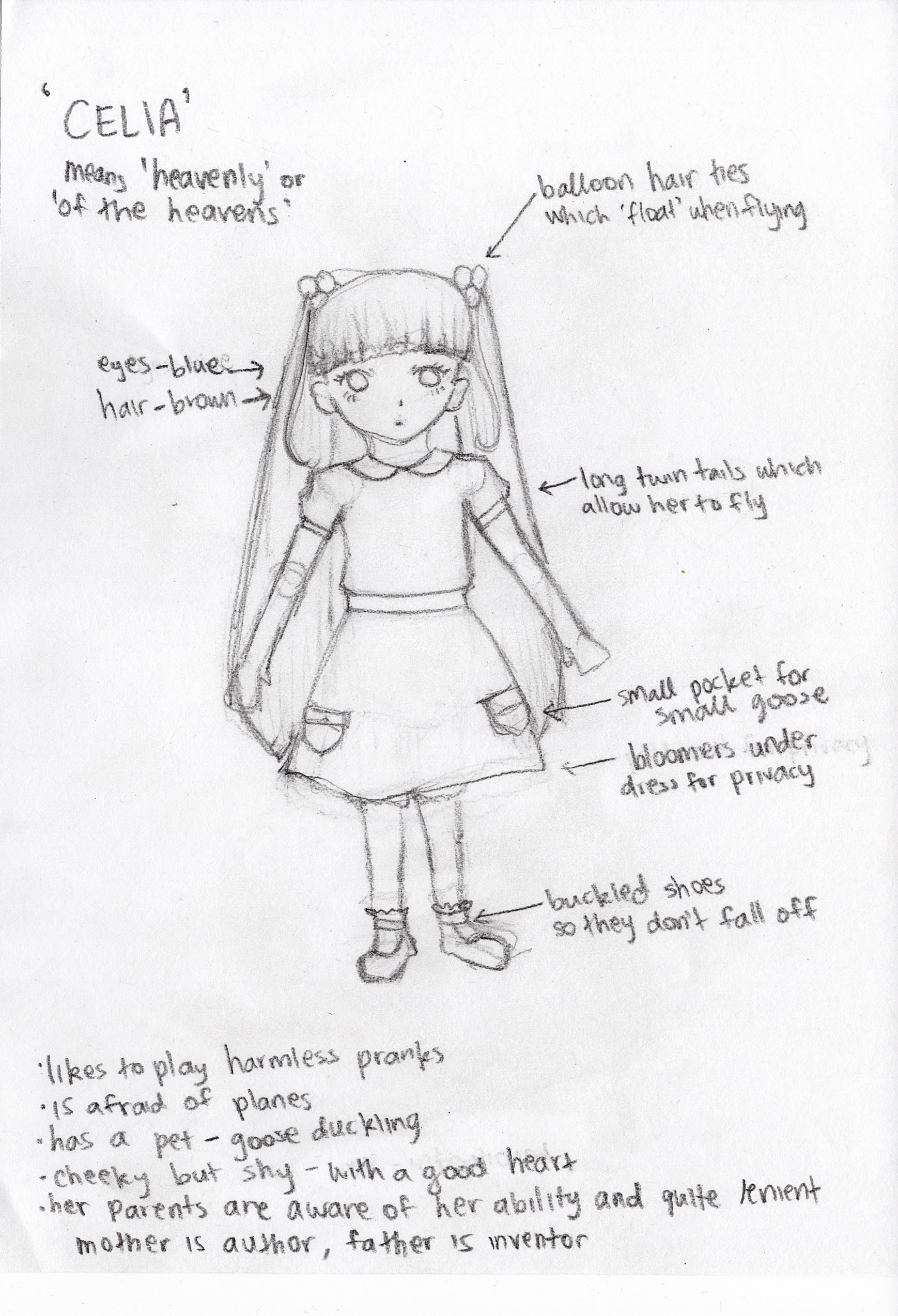 Cecilia has also inspired a photography series. See "Flyaways" on project page.